Great news for MINI COOPER owners and enthusiasts:
Dealership-quality service, independent shop prices.
Over half a million MINI Coopers have been sold in the United States since the launch of the "2nd generation" in 2002. Still, Colorado has only two dealerships, and, finally, ONE independent shop with a factory-certified MINI Cooper mechanic — ours!!
Ferney worked at Ralph Schomp Automotive for 8 years, and was a lead tech for his final year there, so he knows these cute little cars, so fuel-efficient, so safe, and so much FUN, inside and out.
If your MINI has passed its warranty, there is now a more cost-effective option for getting the highest quality of service. Plus, you will almost certainly get an appointment (and get your car back) much faster.
Give us a call at (303) 762-9516 to schedule your appointment, or stop by and "speak MINI" with Ferney. You will be glad you did!
Want to maximize your MINI experience? Ask us about installation of high
performance parts!
I felt Ferney's place really gave me excellent service this past week when my MINI needed serious work. First of all, my car was at the dealer for more than a week before they looked at it, and then the amount of money they wanted to fix it was far out of my budget. So I had it towed to Ferney's because he has a good reputation for car repair on some of the online car forums in Denver. First of all, he tried to troubleshoot all the possible things that could be going on before he did the things that would cost a lot of money. Well, it turns out, in the end, I did need a clutch and flywheel (and also did a couple of other, smaller repairs). His prices were excellent, and he worked so hard to get my car back to me ASAP. Even more impressive: before he did the repairs, he showed me all the parts and explained how they work. After the repairs, he SHOWED me all the parts from the inside of my car — the broken piece that had come apart and done damage to the other parts of my clutch and why it was best to replace everything. It was clear, with all the dings and dents that the part was damaged. I was so grateful to have someone actually explain car repair to me since in the past, I have felt taken advantage of at car repair shops, being female. THANK YOU to Ferney's Lube and Auto Repair. I will be bringing my car back for you to do future repairs and maintenance!
— Kim F. Denver, CO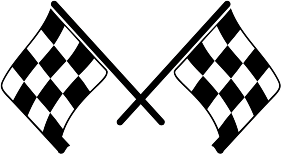 © 2021 by Ferney's Lube and Auto. All Rights Reserved